Jim Rhodes generously donated a 1987 Lindsay to the USA FD fleet. He bought it from the Rosenberg brothers who had sailed it in the 1988 Olympic Trials, where they got 3rd. The USA FD Fleet is very fortunate that Jim donated his FD to the class. It is a rock solid boat that will make the perfect class boat.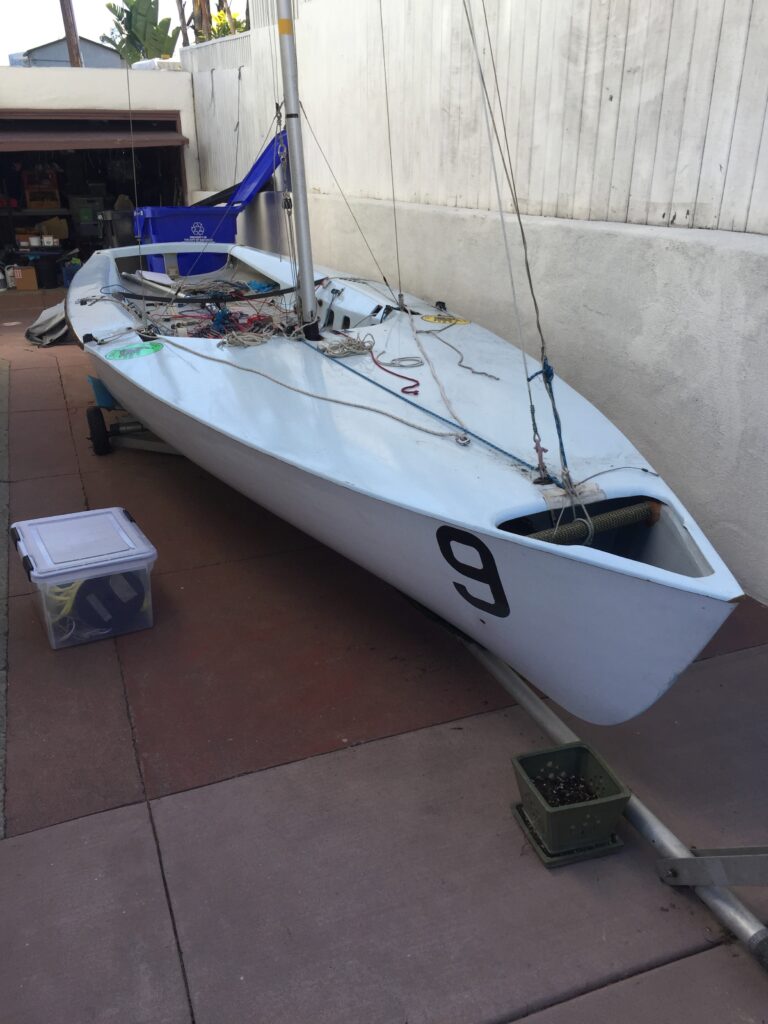 Duane Ehleringer donated centerboard hardware. I donated a Superspar M5 mast and boom, a top cover, new hardware and lines, and cash.
I want class boats on the east and west coasts. Jim's boat will be used on the west coast.   We can loan the Flying Dutchmans to young teams, teams traveling between coasts, and international travelers.
The boat is currently stored in my driveway here in San Diego. I want to get the boat ready for the Nationals, which will take place here in San Diego sometime in August or later if all goes to plan. There are number of things that need to be done to get the boat ready.   You can follow the refurbishing of the FD on our Facebook group: FD Facebook Group.  
The USA Flying Dutchman is a 401C charitable organization.   If you would like to contribute to our organization, please contact us at Class President.    It is a great boat. I am confident that the boat will come in underweight when everything is finished.