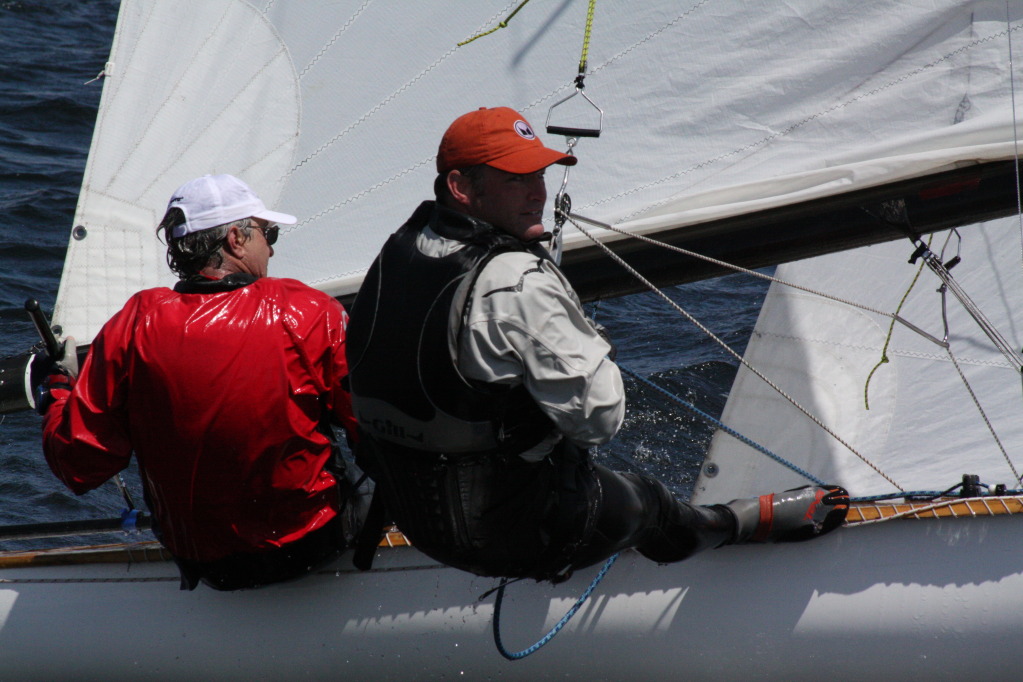 For those who have not heard, after a long and successful tenure as President of the U.S. class, Tim Sayles has handed the reins to Buzz Ballenger of Santa Cruz, CA. Buzz is known worldwide as an expert sparbuilder, boat builder and competitor in dinghies and keel boats.
Thank you Tim for all your years of unselfish service, and congratulations Buzz, it's great that you are able to help us write the next chapter in U.S. FD sailing.
Pictured is Buzz with crew Kurt Hemmingsen on home waters at Monterey Bay.