This is a true story of a friend who was on his way to a regatta in Austria.   He was driving along on the Autobahn in his compact commuter and a trailer with his FD.  As he was cruising along in the middle lane, suddenly his car stopped; it happened so quickly that he didn't have time to maneuver his vehicle to the emergency lane.  The next car behind him could not stop in time and crashed into the FD.  Here is the outcome: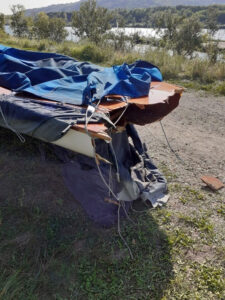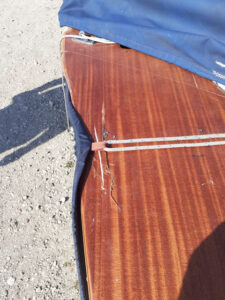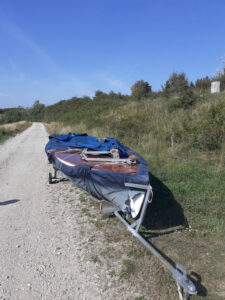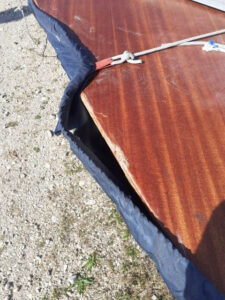 You could say my friend's FD sacrificed her life to save the life of her skipper…
It appears there was some kind of defect in the car's transmission.  The insurance will replace the broken FD with a good FD of similar age. My friend, who is turning 80 this year, is determined to continue sailing FD.
That's determination!
Scientific explanation of the accident
You need to know that my friend Heinz is an engineer. He provided the following scientific facts of this accident:
"When my car stopped in the second lane of the Autobahn, the next driver behind me was able to evade, but the one behind him had too little reaction and hit the FD on my trailer.
It is true that the rear of the FD has absorbed a lot of mechanical energy in the form of deformation and breakage. But on the other hand, as the trailer's drawbar buckled and jumped out of the ball head, the trailer moved relative to the car and penetrated dangerously into the trunk, so that the remaining part of the kinetic energy was converted into deformation.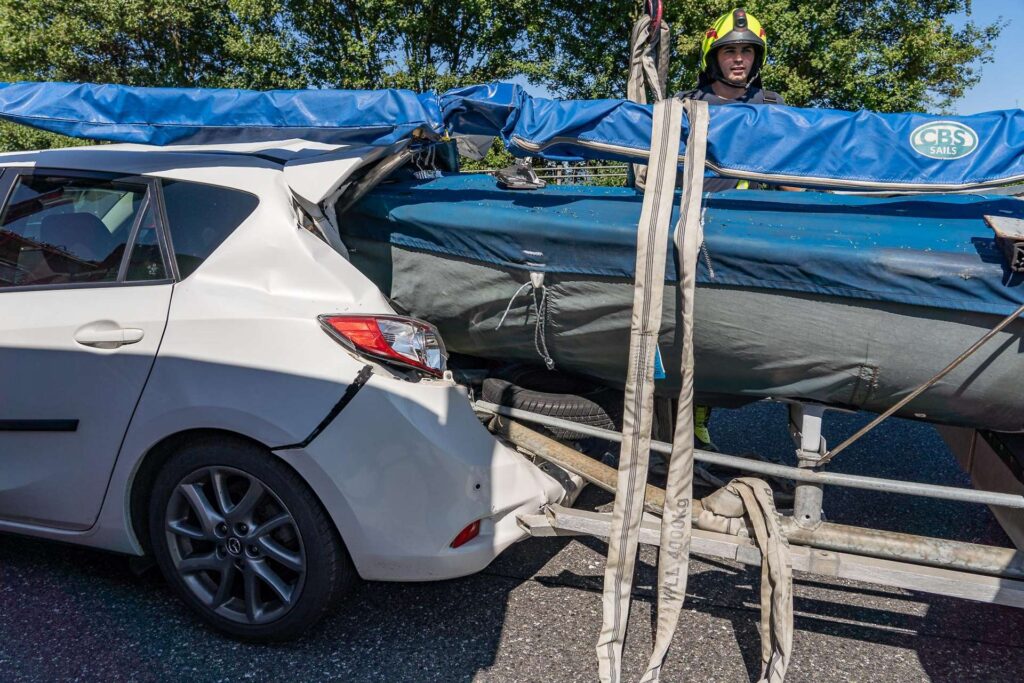 Assuming an inelastic collision with 50% energy loss of the kinetic energy, the car/boat combination would have been pushed forwards with half the collision speed if the mass was the same as the colliding vehicle. Assuming a typical driving speed of 100 km/h, the FD would have moved forward at 33 km/h. You can see from the photos of the police report that my car and trailer has covered a distance of at least 15m after the impact."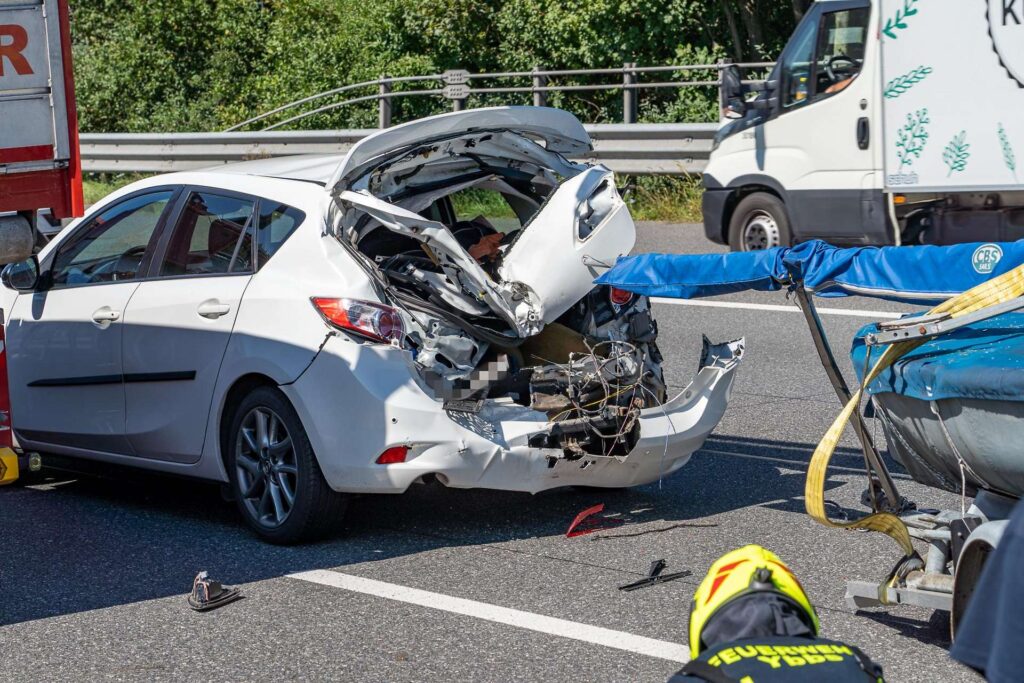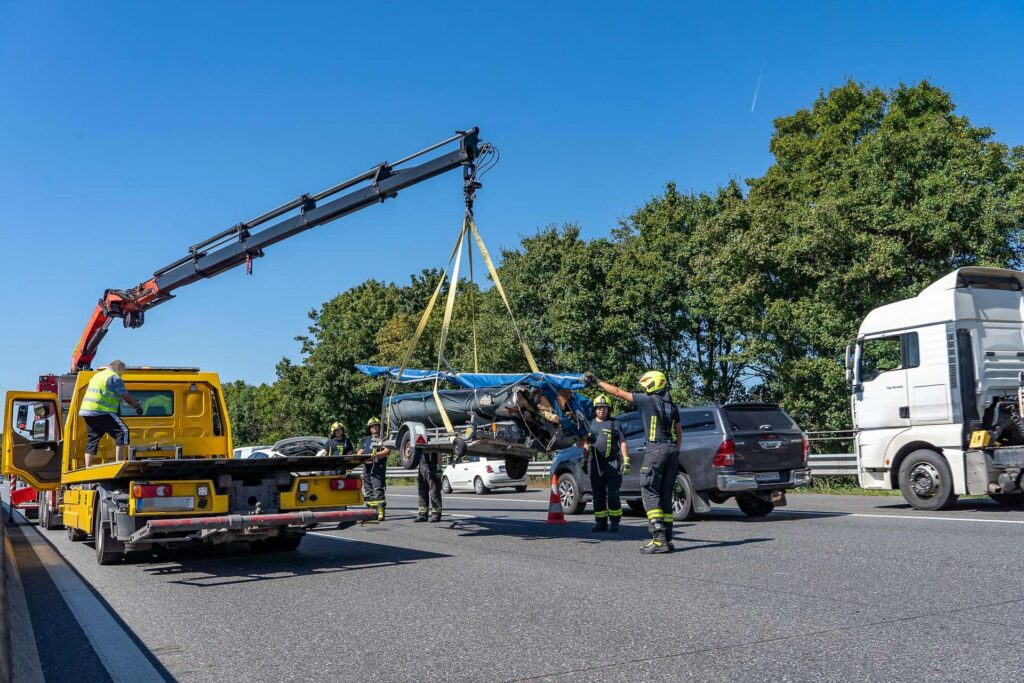 Two lanes of the Autobahn were blocked for two hours. Heinz received a satisfactory settlement from the insurance company and he is going to get a newer FD so he can race again next season. Oh, did I mention, Heinz turned 80 this year?