This is a true story of a friend who was on his way to a regatta in Austria.   He was driving along on the Autobahn in his compact commuter and a trailer with his FD.  As he was cruising along in the middle lane, suddenly his car stopped; it happened so quickly that he didn't have time to maneuver his vehicle to the emergency lane.  The next car behind him could not stop in time and crashed into the FD.  Here is the outcome: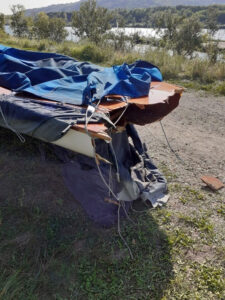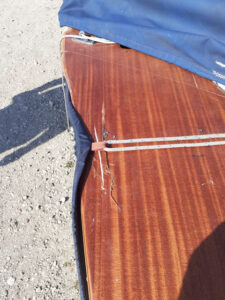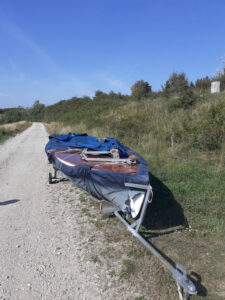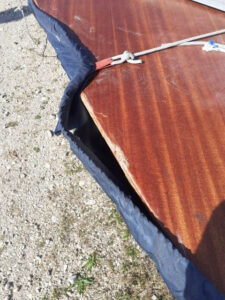 You could say my friend's FD sacrificed her life to save the life of her skipper…
It appears there was some kind of defect in the car's transmission.  The insurance will replace the broken FD with a good FD of similar age. My friend, who is turning 80 this year, is determined to continue sailing FD.
That's determination!